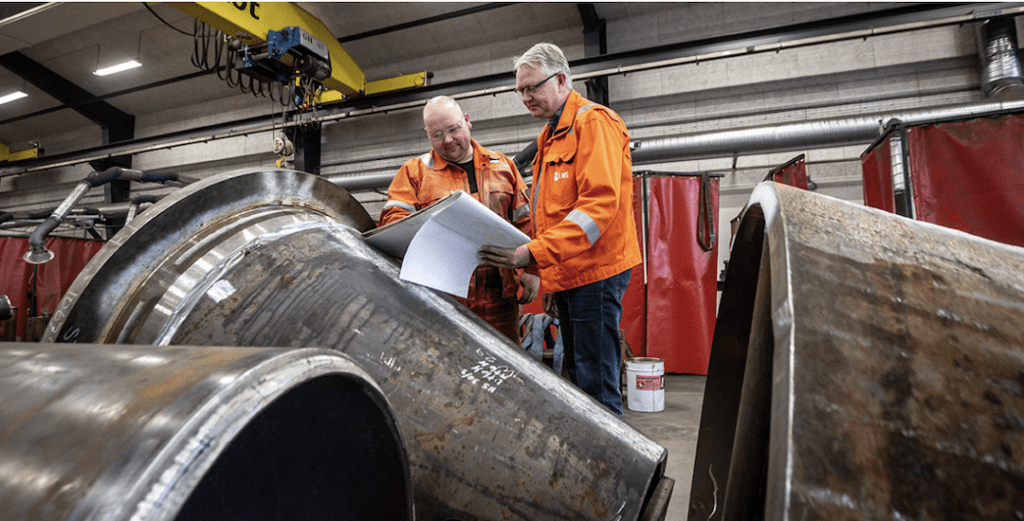 Customer Case: Esbjerg Maritime Service
21. nov. 2022
"The service we receive is worth its weight in gold"
With three Gazelles in their baggage, it is clear that Esbjerg Maritime Service is not one to look backwards. This is also evident in their telephony choices, where they, advised by Vestjysk Erhvervstelefoni, chose a top-of-the-line integration between Totalview and Uni-tel.
Esbjerg Maritime Service, or simply EMS, has developed into somewhat of a business success story. Their deliveries to vastly different branches of the energy sector are unique in both creative engineering, advanced welding, efficient production, as well as service and maintenance.
User-friendly and flexible
Good service is essential to a successful business, and therefore they have chosen a telephone solution from the absolute top shelf. A solution that is so user-friendly and flexible, that they – just like with their own deliveries – do not need to compromise.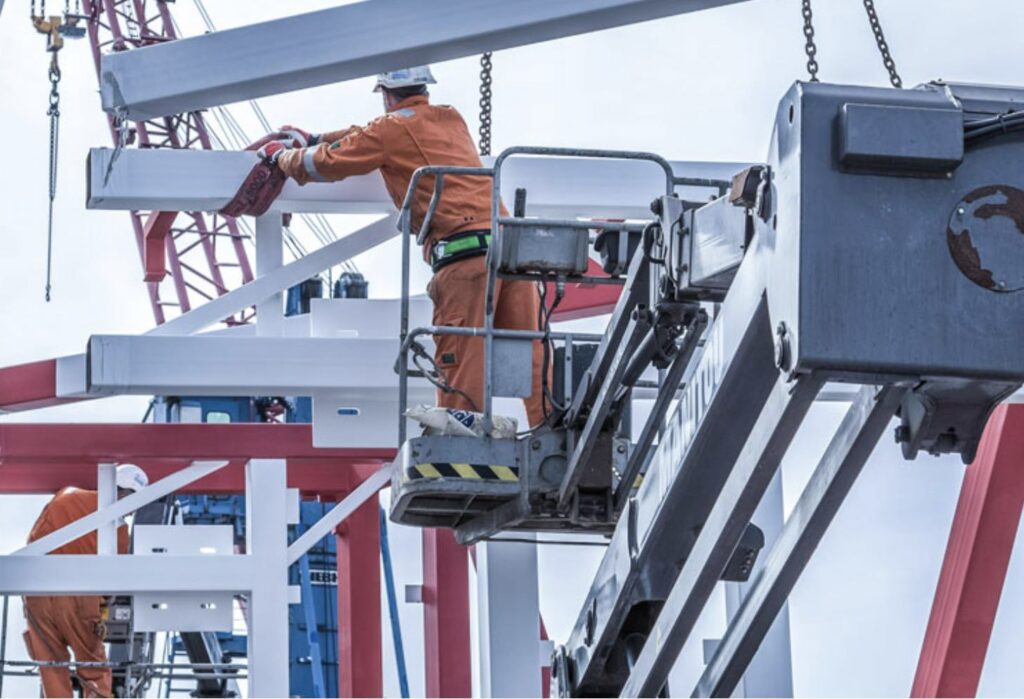 "Our solution is a combination of Totalview and Uni-tel. We need easy access to our colleagues, and with Totalview's app on our mobile phones, everyone can always see whether a colleague is available, talking on the phone or busy in a meeting," says Dorthe Vandt, who is responsible for administration and HR at EMS.
This feature was among a long list of diverse requirements that EMS had when they started the process of finding a new phone supplier.
"We had a lot of demands, and Vestjysk Erhvervstelefoni therefore recommended that we used the integration between Uni-tel and Totalview. It made sense to us because it is so flexible that we could set it up the way we wanted," says Dorte Vandt.
Integration with Microsoft provides advantages
Part of the possibilities come from the fact that the solution is fully integrated with Microsoft 365. This provides several advantages and is not just about easily seeing details about colleagues' availability. It also means that it is easy for each employee to set their phone to respond to the situation.
"If you suddenly have a meeting, or if you are talking to a colleague where it requires half an hour, you can go into your status in Totalview and write that for the next half hour, you are busy. Then it is redirected to the main number or another selected number if someone calls," says Dorthe Vandt.
This touches on yet another advantage that Totalview and Uni-tel have created by integrating with Outlook, says Dennis Christensen from Vestjysk Erhvervstelefoni, who has implemented the solution at EMS and also handles ongoing service.
"It is a flexible solution with many possibilities, which EMS has been really good at seeing the potential in and exploiting. It requires an agile platform to provide good and professional service in a time when many people are mobile and cannot be expected to sit at their desks all the time," says Dennis Christensen.
"Local service is invaluable"
It is not a coincidence that EMS chose a local company like Vestjysk Erhvervstelefoni to handle their telephony.
"It is a general preference for us to do business locally, but the service we receive is also invaluable in itself. We truly appreciate having a supplier who knows who we are, and Vestjysk Erhvervstelefoni has been fantastic at listening to what we wanted and conveying it to Uni-tel and Totalview. It has been a really good process," says Dorthe Vandt.
Fully stable operation
The satisfaction applies not only to the initial setup, but also to the ongoing operation. Today, the employees have embraced the solution and are good at utilizing its possibilities. Even though it has required some discipline to get used to, for example, always having an updated calendar, so that everyone can utilize the transparency that the solution provides.
"As for the operational situation, there is not much else to say than it just runs smoothly. And if there is a single issue, Dennis addresses it immediately and solves it. We are a growing company, so it also happens regularly that we get new colleagues, and there it goes lightning fast when we need a new number," says Dorthe Vandt.
100 percent mobile – well, almost…
The solution is almost 100 percent mobile, but Dorthe Vandt and a few of her colleagues have chosen to also use the accompanying switchboard. This allows them to sit at their desks and handle incoming calls to the main number when it suits them best.
"There are five of us who have a display on our computer that corresponds to a switchboard. Here we can see what the employees have in their calendars, whether they are on the phone, or if their phone is ringing. And of course, we can redirect calls and pick up each other's phones, and if the person in charge of the queue doesn't answer, it rings at the next one," she says.
Telephone system at EMS
The solution is based on an integration between Uni-tel and Totalview and is implemented by Vestjysk Erhvervstelefoni.
It consists of approximately 55 mobile phones. In addition, five employees have access to a switchboard, which is accessed from a PC with a corresponding headset.
Other Articles