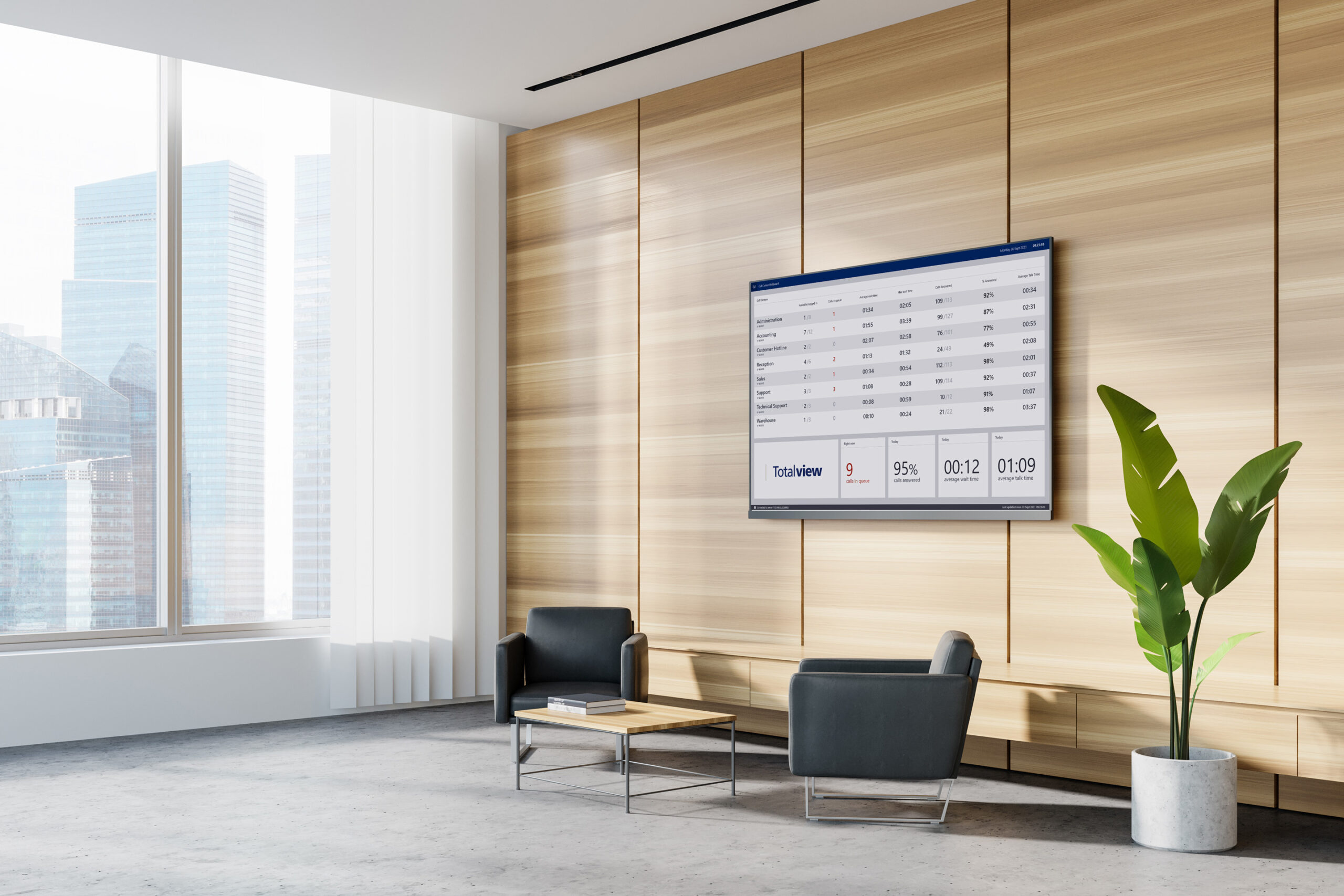 Monitor call load in real time
Make fact-based decisions with the Totalview Wallboard
Live Call Statistics
The Totalview Wallboard provides a shared overview of calls and queues in real time and visualizes the call traffic within your company or department. These live statistics can help you optimize resources to handle call load more efficiently.

Choose your preferred view
Call Group w/ members
With the Single Call Group and Members View, you can easily keep track of all members in a call group and get detailed insights into their call handling performance, to ensure that your team is always performing at their best.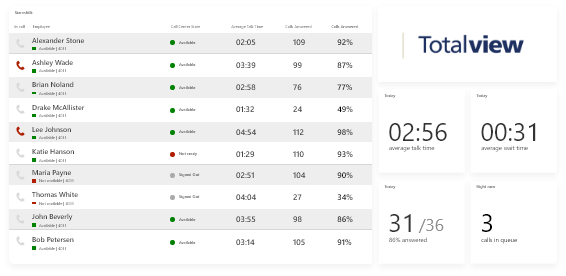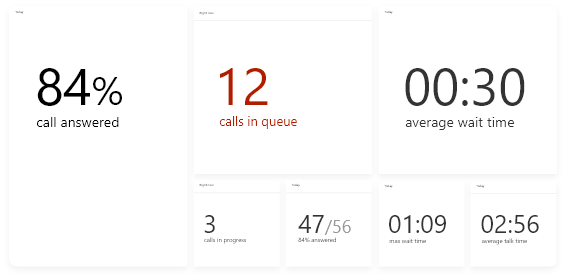 Simple Call Group
With the Single Call Group without Members View, you can focus solely on the performance of a call group as a whole. You are able to monitor and analyze the combined effort of all group members and make informed decisions to improve overall efficiency.
Call Group Groups
The Call Group Groups view can show live performance statistics for several call groups at once, together with overall statistis across those call groups. Using this view, you can quickly identify potential bottlenecks, reallocate member resources and improve performance as a whole.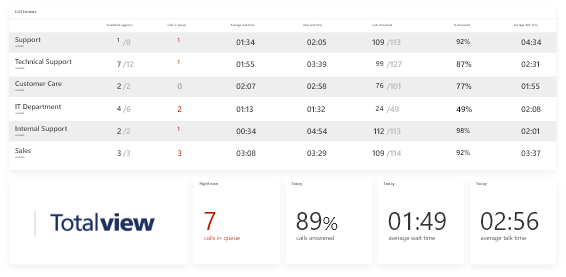 See it in action
Contact us today to get a personalized presentation of these amazing features.df