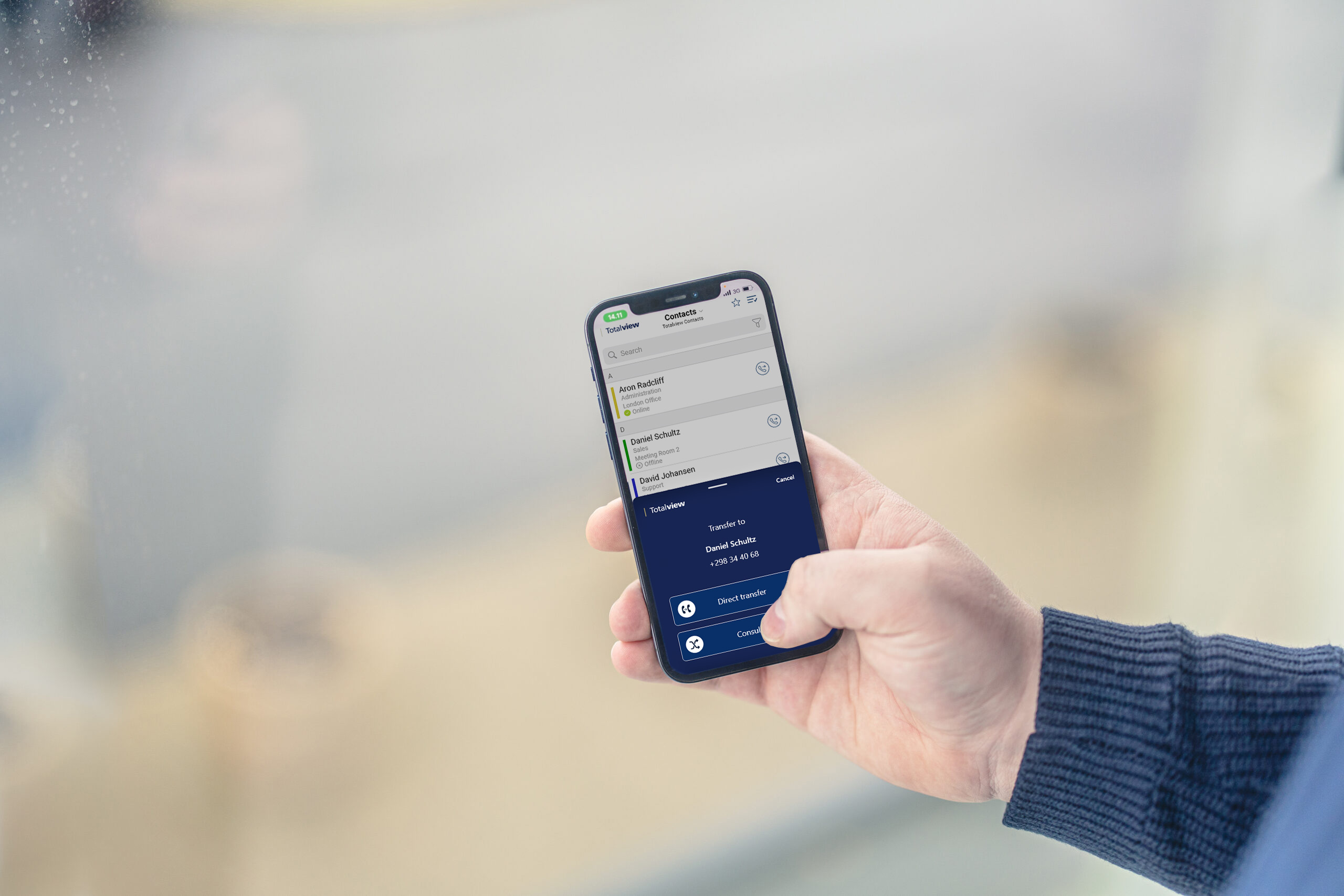 Totalview On Your Mobile
Our smartphone app makes call management and call groups a breeze for employees. With access to calendars and the ability to check a colleague's availability and status, staying connected and organized has never been easier.
Totalview app for iOS & Android
Call Management Made Easy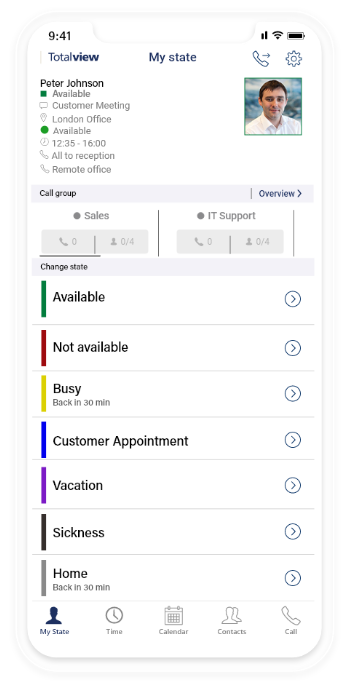 One Click
Set your presence state, forward calls, sign into call groups and clock your working hours, all with one click in the Totalview Mobile Client.
Queue Handling
Log in and out of call group queues easily and see which colleagues are handling them with the visual overview.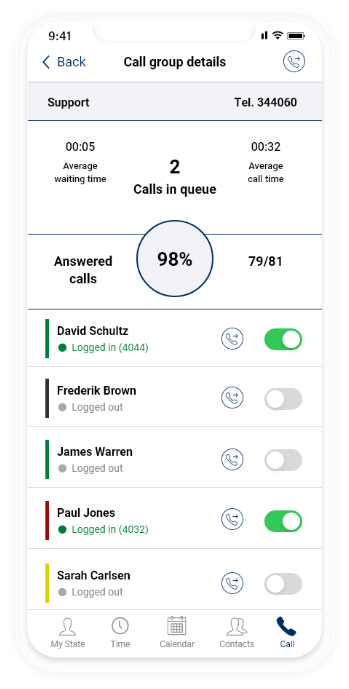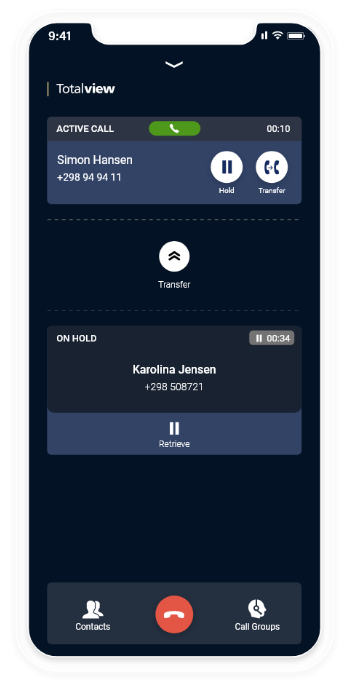 Transfer Calls
With just a few taps, you can easily transfer calls to make sure your customers get the help they need. You can choose to transfer the call directly or consult first, giving your customers a great experience.
Contact Management
Get to know your colleagues' availability with the Totalview contact overview. See if colleagues are in a meeting or on a Teams call, and when they will be free again. Plus, you can view their calendar for public appointments.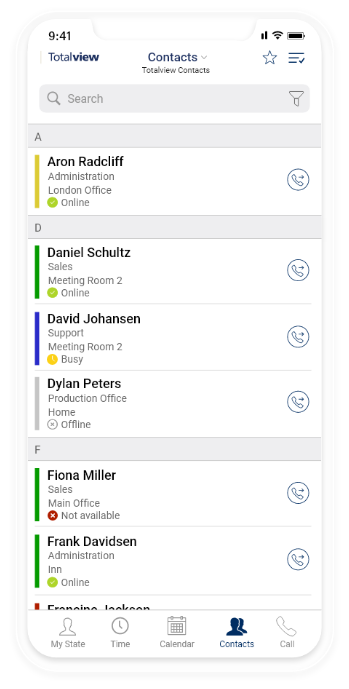 Try it out now
Totalview is available for both iOS and Android. You are welcome to download it and and try out our application using the links below, free of charge.
The entire organization at your fingertips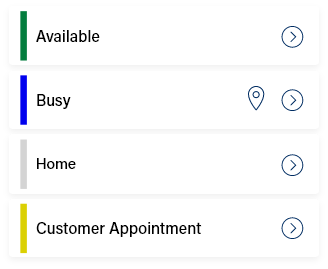 Change State
At any time, from anywhere, you are able to register your current state, specify work details, update your location or change your forwarding rules – all with one tap of your finger.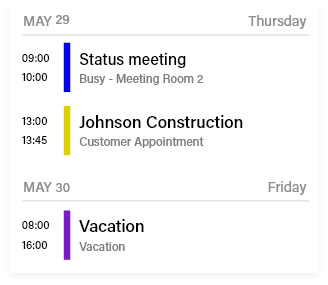 Calendar
With the Totalview app, you can easily view your calendar appointments made in Outlook or other systems. It automatically syncs with your calendar system, giving you a seamless experience.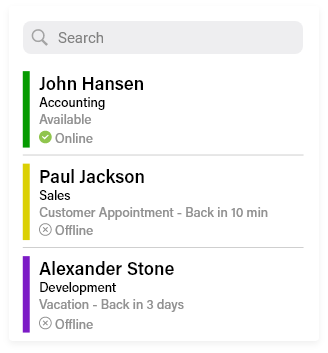 Contacts
Staying connected and up to date is a breeze, even when you are on the go. You can see your colleagues' current availability, phone status and upcoming calendar appointments – all directly in the app.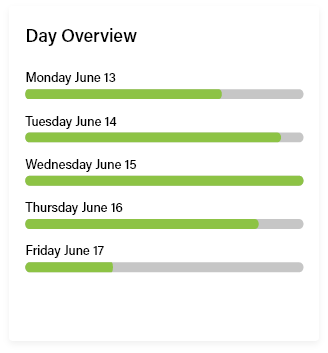 Time
Keep track of your work hours on your mobile phone by seeing your own time account data, empowering you to gain valuable insights into your working hours across various time periods.