Join the Totalview family
Become a partner
Be part of the success
At Totalview, we strategically partner with local IT providers, in order to provide the best service for our customers. At the same time, we are not tied to a specific telephony vendor, meaning Totalview can be integrated into various platforms including Avaya, Broadsoft, Uni-tel, 3CX, Unify, Nettala and many more, giving our partners a broader market reach.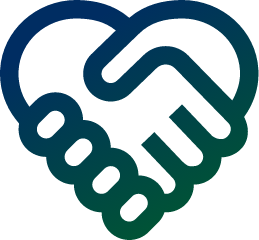 Enjoy the partnership benefits

Profit Earnings
Our tiered discount structure ensures strong margins and recognizes your achievements.

Partner Portal
The Partner Portal is available 24/7. You have access to a range of sales and marketing content.

Marketing Leads
We partner with your marketing team to develop strategies, execute marketing campaigns, and generate leads.

Sales Incentives
We offer sales-based program incentives to drive growth.

Sales Expertise
You have a dedicated Partner Contact from our Teams. They collaborate with you to provide support for account management, operations, and revenue improvements.
Bid Support
We provide bid and proposal support to improve sales success.

Education & Training
Our team conducts technical and sales training sessions, both online and face-to-face, to help you explore new business opportunities.

The Totalview Partner Programme
Our partner model is designed to create value for everyone involved, especially the end-user. We believe in working closely with our partners to help them become experts in representing Totalview and delivering exceptional service. Our comprehensive Totalview Channel Partner Accreditation and Onboarding Programme covers all stages of the partner-customer lifecycle, including marketing, pre-sales, sales, delivery and support.
Interested in becoming a Partner?
Write us a message and find out what it means to partner with us.